---
Our Services
Netcom Technologies provides a plethrora of services to our clients. These include but are not limited to:
Security You Can Trust
Netcom offers the latest in IP based Security technology. From a simple, single site access control system, to a large, multi-location enterprise video management solution. Our dedicated team of certified security professionals are equipped to help with the entire process, from initial needs analysis to final completion of the project, on time and often under budget.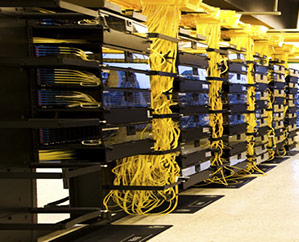 Cable Infrastructure Done Right
With over 33 years in the industry, Netcom Technologies is the company you can trust to install and connect your wiring for your business. Whether it's a fiber optic backbone, Category 6 or 6A cabling, audio/visual cabling for your conference room, or security and control cabling for your premises, Netcom Technologies is the provider you can rely upon.